TÌM HỆ THỐNG PHÂN PHỐI
CHÍNH HÃNG

Note about Amazon.com:
Not all sellers on Amazon.com are authorized, including Amazon.com direct. Please find the only authorized sellers on Amazon.com listed here. To verify that you are buying from an authorized seller on Amazon.com, please lookout for the following language on the product page: "Sold by (seller name) and Fulfilled by Amazon" OR "Ships from and sold by (seller name)".

ABC Warehouse

Abt

Acoustic Sound Design

Audio Advisor

Car Toys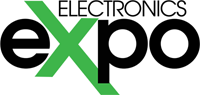 Electronics Expo

Electronic Express

Hawthorne Appliance

High Def Lifestyle

Huppin's

IQ Home Entertainment

Kraft Street Audio

ListenUp

OneCall

Sonic Electronix

Sound Distributors

Worldwide Stereo
An tâm mua sắm tại những trang phân phối sản phẩm trực tuyến đáng tin cậy:
An tâm mua sắm tại những địa điểm phân phối sản phẩm gần bạn:
Parisilk Electronics & Computers Pte Ltd